Overview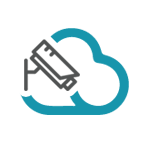 The TeleData Link VSaaS solution allows us to manage a Video Surveillance platform that is tailor-made for SMBs. Now any organization can purchase an affordable, flexible and scalable security solution that can be deployed to any size business without a dedicated video IT support staff, integrator or VAR.
Like most everything else in the modern office, video surveillance is moving to the cloud.
Feature Rich.   The TeleData Link VSaaS solution provides all the features that you will need to succeed in this dynamic market, delivered to end-users via intuitive and powerful mobile apps on all Apple and Android devices.
Centrally Administered.   Gain full control of all administrative functions from a powerful and intuitive dashboard that allows you to manage all aspects of the system.
Sensible Camera Solutions.  The TeleData Link VSaaS solution is designed for the real-world demands of SMB customers, with Cameras that deliver value at sensible price points. A range of cameras is available to fit any deployment scenario, and many can be provisioned in the field using just a mobile app.
100% Cloud.   Like all TeleData Link solutions, the VSaaS platform is a true multi-tenant cloud offering – dynamic, elastic and scalable, with on-demand self-service from any web browser or mobile app. This means that you can grow without worrying whether the back-end system can keep up.
Pricing and Plans.   Our per camera pricing allows you to pay-as-you-grow with no capital expenses and linear, predictable operating expenses. Monthly plans are based on the amount of storage required and can be set for 7, 14, 30, 60 or 90 day windows.
Made to Bundle.   As an integrated part of the TeleData Link solution suite, customers can bundle video surveillance with other services.   The TeleData Link VSaaS solution presents SMB's with an exciting new product that sets our service apart from other hosted PBX and UCaaS vendors.
Features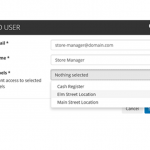 Multi-User.  Business managers can enable employees to view some or all of the cameras in a given account with flexible camera tagging. Guest or transient users are also supported – easily add them as a user while restricting their account access and what cameras they can view, with limited account privileges.
Mobile Friendly.   Access to cloud cameras with powerful and intuitive mobile apps, available for Apple and Android mobile devices. Apps allow users to view live video, navigate and search the video timeline, turn cameras on and off, configure motion detection settings, or adjust other camera settings on the fly.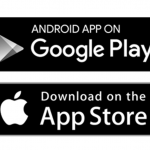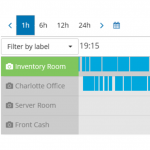 Intuitive User Experience. Access cloud storage through a beautifully designed Timeline feature. All media is organized by camera in an intuitive view that can be filtered by date and time.
Camera Labels.   Add labels to cameras so you can filter your views and restrict guest user access by label.  This means that even organizations with hundreds of cameras will be able to efficiently navigate through video assets using the mobile app.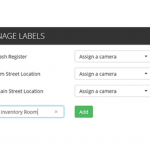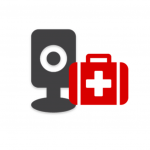 Alerts and Notifications. The advanced cloud notification system is centrally managed and works across all connected cameras. Camera events such as motion detection and heath checks are delivered to end users quickly by mobile app push notifications and/or email.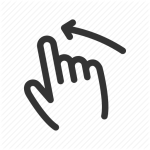 Pan, Tilt, Zoom. 
The joystick functionality which is traditionally used to control PTZ camera s has been transformed into a mobile friendly control using familiar gestures. The mobile app controls PTZ cameras with taps and swipes.
Compare
Here is what makes VSaaS different from traditional video surveillance solutions:
Data is stored in the cloud and can be backed up on a hard drive.
Users only need IP cameras, which send and receive data through the cloud, and can function with or without a network attachment.
With cloud video storage, surveillance footage cannot be destroyed or physically damaged.
Receive immediate email alerts and real-time updates from anywhere.
VSaaS is an easily scalable solution – simply add cameras and additional backup storage as needed.
Users don't need to invest in dedicated servers or store footage onsite.
VSaaS is easy to set up, implement and maintain.
Easy IP camera system control with plug-and-play capability.
VSaaS offers increased security, more uptime and the capability to run 24/7.
VSaaS is 100% web-based with cross-browser capability and powerful mobile apps.