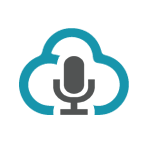 The TeleData Link platform leverages industry standard SIP to provide innovative and integrated telephony and UC services.  Because the capabilities of our systems have been exposed through RESTful application programming interfaces, you can leverage all of the features of our platform and control every aspect of call flow, media handling and even business logic.
TeleData Link promotes and encourages customer feedback for application development that harness the power and flexibility of the Voice API.
Examples of applications that been built to date include:
DID Ordering and Management portal
CDR (Call Detail Record) Automation
Custom IVR (interactive voice response) systems
Smartphone applications that implement Mobile PBX functions
Integration with CRM and Billing systems
WANT TO LEARN MORE?
We would be happy to schedule a demo to help you learn about TeleData Link.